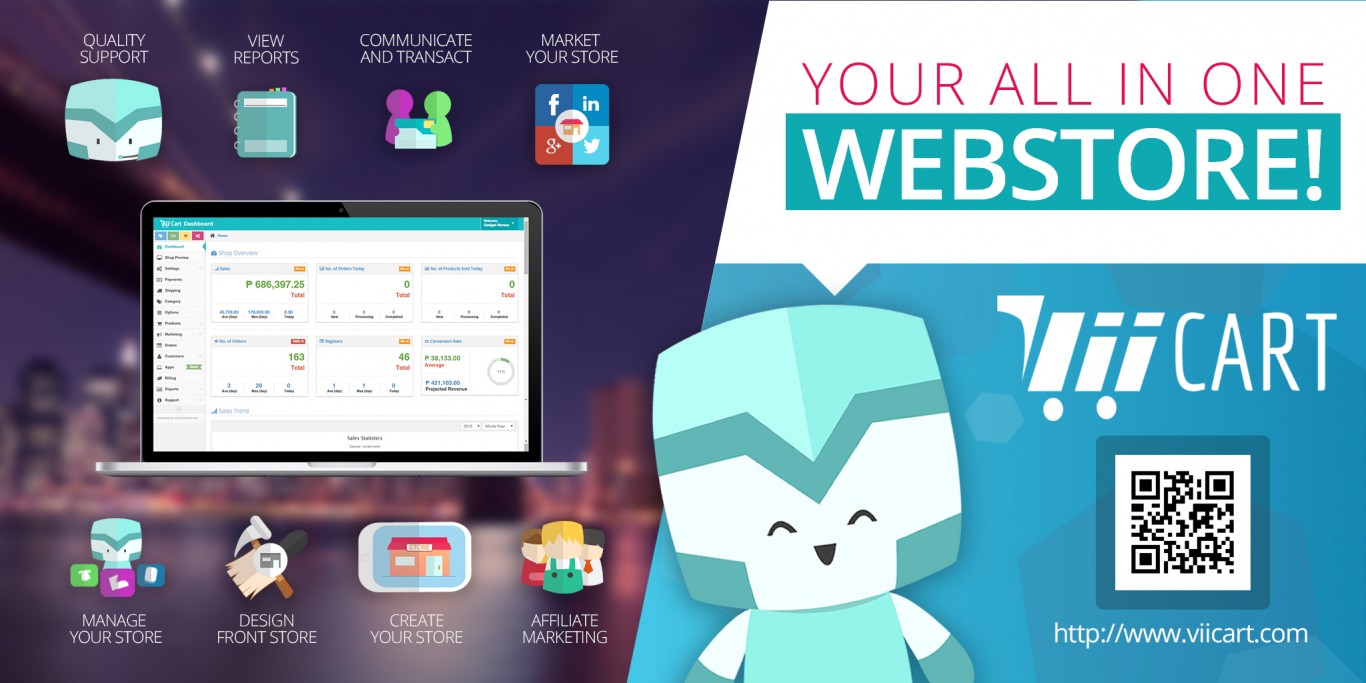 Planning to put up a business? 2016 may be your lucky year, and e-commerce is the way to go! However, it is (or will be!) a seemingly tiring work that requires patience, perseverance, and eagerness, and if you have what it takes then you are only a few steps away from success. In an online business, important factors like payments, visibility, and credibility of the web host should always be considered as they hugely affect the success of your business. Overlooking these things may lead to wasting your investment.

You can always take a pick from a number of e-commerce technology or frameworks found on the internet, sure, but it will always come down to this: will this work for me and my budget?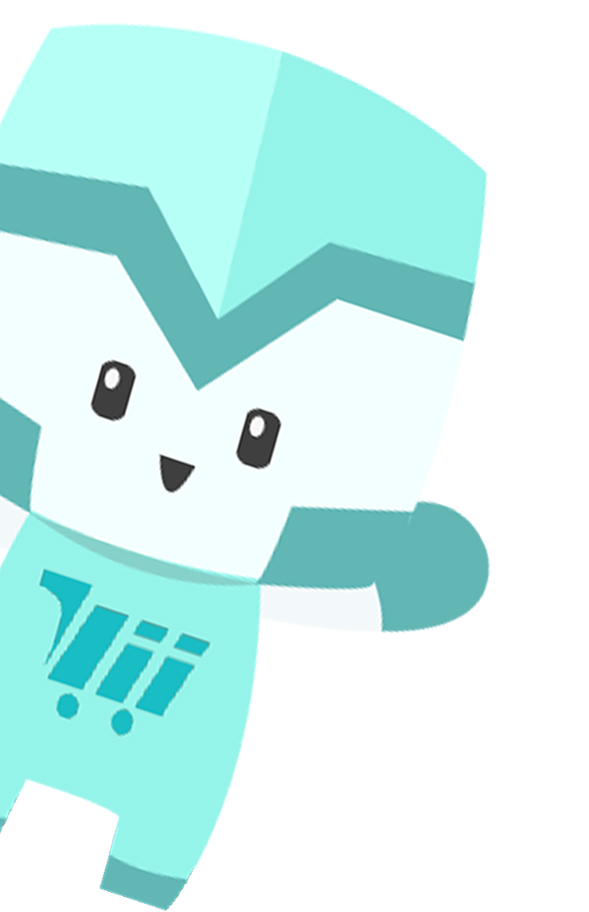 A customized online store would usually cost, at a minimum of Php150, 000 to Php300, 000. If you are just starting up, this can really hurt your wallet. Fortunately, Viicart is here, and we will help you discover a new way of selling.
Viicart is a social e-commerce technology designed to quench the thirst of both online sellers and buyers, connecting them in one community. It has an advanced Search Engine Optimization (SEO), a powerful CMS dashboard, and readily available promotional tools that you can integrate with your Social Media accounts. As a merchant, Viicart and its community guarantees to help your store stand out.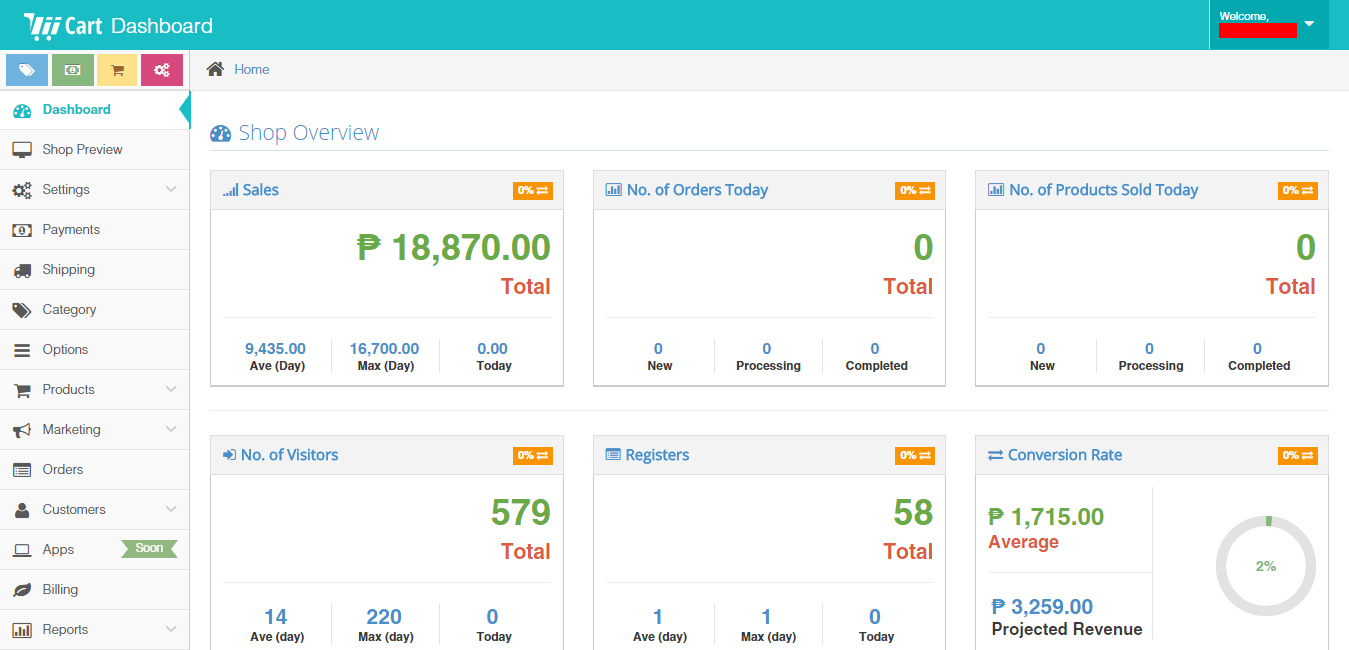 In addition, Viicart allows you to manage on-the-go. You can easily view and edit your dashboard using your mobile devices anytime and anywhere you go.
Also equipped with built-in advanced CSS design features, Viicart allows the non-techie to create unique and visually-engaging storefronts! A little exploration and a few clicks will do the trick!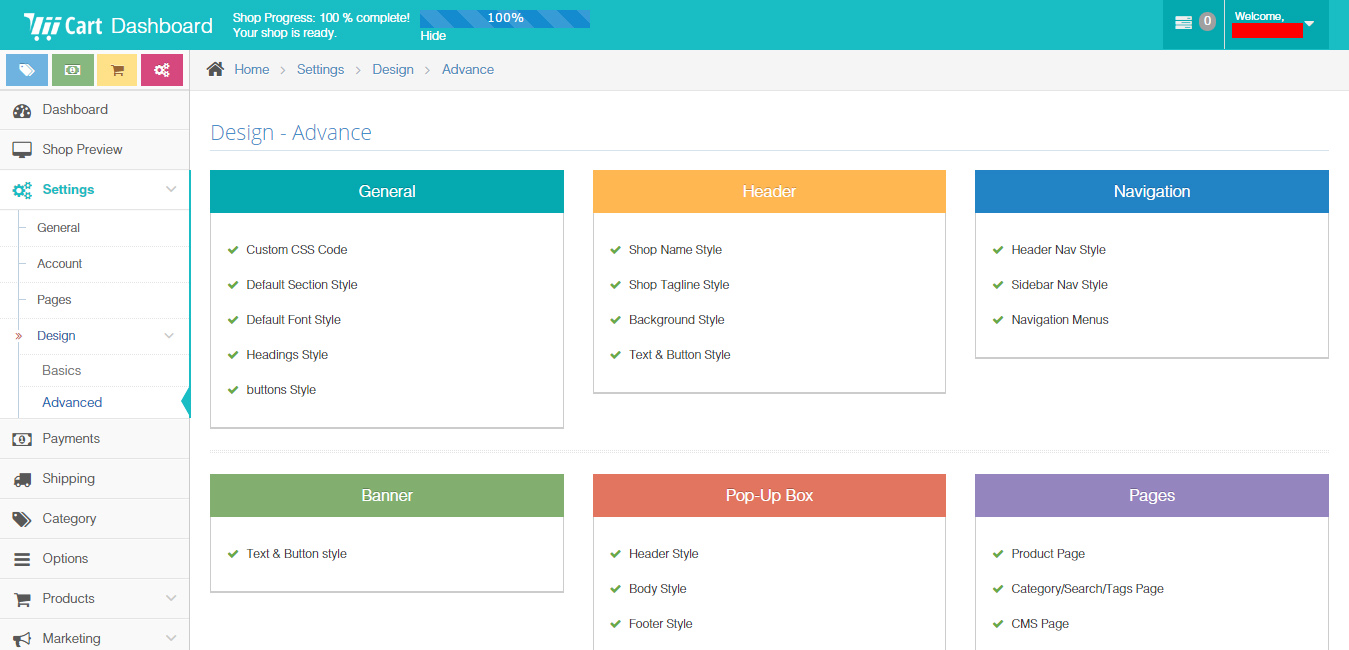 And Viicart also comes with a fully integrated shopping cart and a secure checkout experience. Invoice, delivery slip and sales conditions are automatically generated every time a transaction is made.
Lastly, because Viicart is a social commerce website, it also allows you to find and connect with partners who can help you with your business. This is the future of selling - affiliate marketing. It provides you with more ways to earn by easily offering your products to resellers and promoters and vice versa.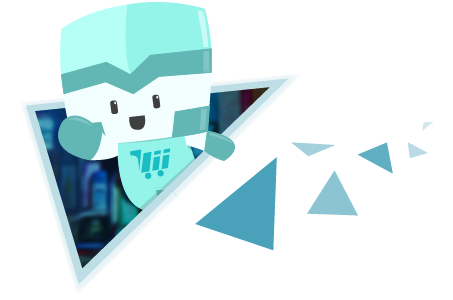 I'm sure by now you're wondering about the cost of all these . . . well, with Viicart, we make sure that you don't get tied down to a fixed monthly fee or product listing. Plus, we also allow unlimited product listing! Viicart guarantees a win-win deal, and you will pay a 5% commission only when you complete a sale!
With a goal to maximize merchants' business potential, Viicart, an all-in-one, user-friendly social commerce platform, lets everyone discover a new way of selling!